Materials v1.5 have been introduced in version 0.23, and succeeds the classic materials (formerly known as Materials v1).
These represent the first approach of BeamNG.drive to PBR (Physically-Based Rendering), aiming to produce realistic and feature-complete materials.
Features
Metal-Roughness PBR workflow

Industry standard, fully compatible with texture authoring software such as Substance Designer/Painter, Quixel Mixer, etc.

Realistic paint

Fresnel, adjustable Metallic and Roughness, and support for Clear Coat and Clear Coat Roughness

Better, Faster than classic materials

New PBR texture maps allow to achieve better results than classic materials with fewer layers and hacks. Increased performance of multi-layer materials.
Switching version
Both v1.5 and v1 materials can be used at any time, and can be switched between through the Material Editor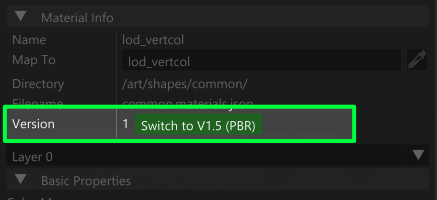 Material version switch, located in the Material Editor
Use of Materials v1.5 is highly recommended. Not only they look better than the classic materials, but will guarantee that your content will be more future proof.
Recommended to use with the Texture Cooker
Texture Maps
PBR Materials make use of additional texture maps in order to produce physically correct materials.
Basic Texture Maps
Texture Map
Description
Format
Sample
Description
Diffuse color of the material
Texture Map
BaseColor Detail
Description
Additional color map which scale can be adjusted independently
Description
Defines whether or not the material reacts to light like a metallic surface
Sample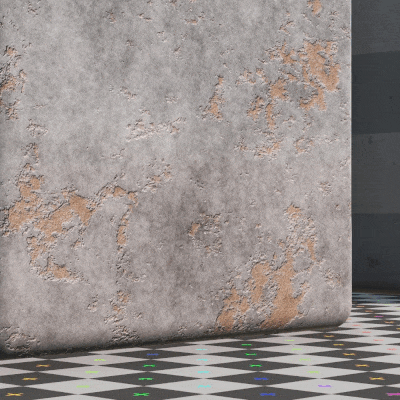 Description
Adds depth to the material by modifying how light reacts to the surface normals
Sample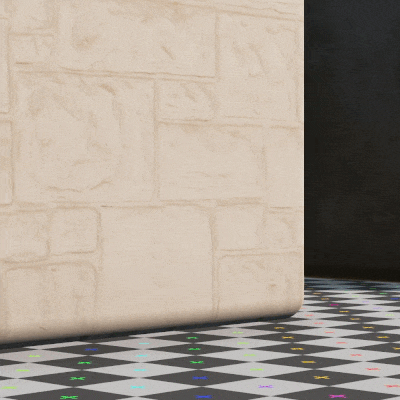 Texture Map
Normal Detail
Description
Additional normal map which scale can be adjusted independently
Description
The degree to which the surface scatters light, affects the sharpness of reflections and the size and intensity of specular highlights
Sample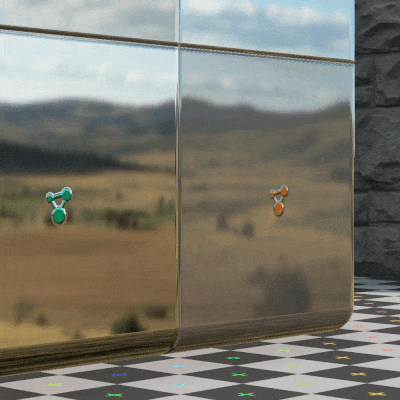 Description
Defines which part of the surface are transparent. To be used with the Transparency options
Texture Map
Ambient Occlusion
Description
Intensity of environmental light on the surface
Sample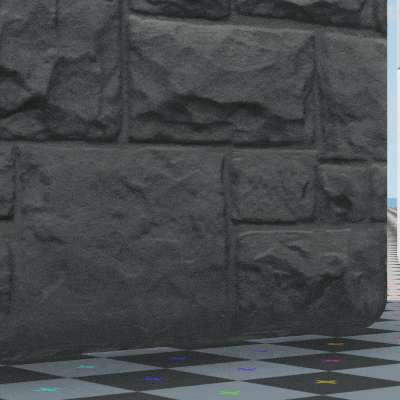 Advanced Texture Maps
Texture Map
Description
Format
Sample
Texture Map
Color Palette
Description
Assigns vehicle color presets 1, 2 and 3 according to the Red, Green and Blue components of the texture respectively. The PBR parameters of each color preset are multiplied over the existing corresponding PBR value in this layer
Description
Defines which parts of the material emit own light
Description
Controls the Clear Coat effect. Only use for vehicles, as it's performance intensive
Sample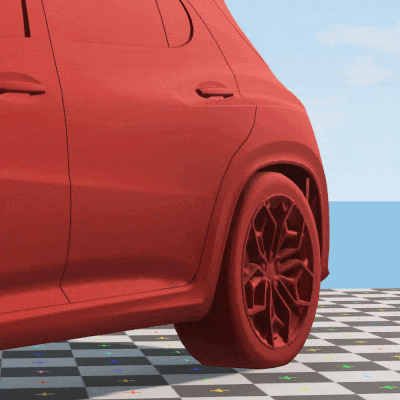 Recommended guides
Physically-Based Rendering is a standard nowadays, which means there is plenty of interesting content in regards online that also apply back for BeamNG.drive's v1.5 materials! Here are a few we recommend: